A Message About COVID-19: December 13, 2020
As we get closer and closer to a vaccine, Stage North is optimistic that we'll be back in force in 2021. "Anything Goes" is scheduled to open in mid-March at the Franklin Arts Center.
We want to thank the Franklin and the Brainerd School District for allowing us to keep our set up on the stage this entire time. We also want to thank our sponsors (UpNorth Bounce House, SpaQuest, Happy Dancing Turtle, Cat Tales Books and Gifts, Serenity Now Alpaca Farm, and the Bridge of Harmony) as well for staying with us through these trying times.
We had hoped to hold a few more of the 'Masked Actor' contests but I can't, in good conscience, bring in actors while the virus surges once again. So, we are proud to announce the dual winners of the free tickets to "Anything Goes" – Bri Keran and Susan Mathison-Young. We will be in touch with you before the show.
So, stay safe, be smart, and wear the mask. We are so close to having a vaccine that should turn this around. Take care!

Upcoming Productions for 2021
Paul Bunyan: The Myth, The Legend, The Musical
June, 2021 – at the Tornstrom Auditorium
The Crucible
Auditions: August 20 and 21, 2021
Shows: October 21, 22, 28, 29 | 2021
A Christmas Story
Auditions: October 8 and 9, 2021
Shows: December 16, 17, 18, 19 | 2021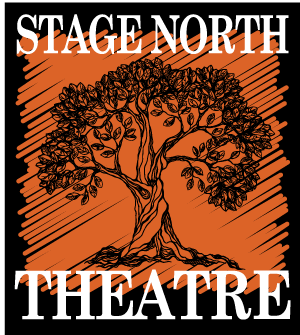 Subscribe to our mailing list