Stage North Theatre Company
Brainerd, Minnesota | All the worlds a stage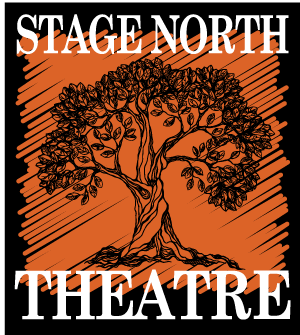 On Golden Pond Auditions
Friday, May 5 @ 7 pm and Saturday, May 6 @ 10 am &  2pm
at the Franklin Arts Center Auditorium
Performance Dates: June 28, 29, 30 at 7:30 pm and July 1 at 2:00 pm & 7:30 pm

Character descriptions:
NORMAN THAYER:  70's – both boyish and grand – full of vigor and humor – facing his mortality.
ETHEL THAYER: 70's – Energetic beyond belief – outgoing and charming to all.
CHARLIE MARTIN:  30's-40's – A laugher – rustic, simple, charming, thoughtful. Delivers mail by boat.
CHELSEA THAYER WAYNE: 30's-40's – Athletic and tan, with a nervous edginess – has her father's humor.
BILLY RAY:  boy or girl – plays 13. Flippant but eager and bright.
BILL RAY:  Billy's dad. 30's-40's – self-serious but with a good sense of humor. A dentist made nervous by the outdoors.
No need to memorize anything; you will be asked to read from the script.
On Golden Pond will be directed by Liz Davies and produced by Gary Hirsch.
On Golden Pond, June 28 - July 1, 2017
Miracle on 34th Street, December, 14 - 17, 2017
We hope that you'll join us either onstage or in the audience for our 2017 season!
Get Involved!
Open Auditions!
On Golden Pond June 28 – July 1, Auditions: May 5 & 6, 2017
Miracle on 34th Street Dec. 14 – 17, Auditions: Oct. 13 & 14, 2017
Acting not your thing?
We are always looking for help with many of the other tasks involved in making a great show come to life!
Call 218.232.6810 for Details