A Message About COVID-19: July 11, 2020
In these trying times of the coronavirus pandemic, we want you to know that we miss you and hope that you and your family have been healthy and safe.  We're deeply grateful to you for sticking with us and for being loyal and patient during this time of uncertainty. 
We have been looking to the professional theaters in Minneapolis, like the Guthrie and Children's Theatre, as well as the health professionals for guidance.  As they do not recommend that we gather at this time, we have made the decision to postpone our entire 2020 season and move it ahead a year to 2021, pending a vaccine.  This decision is for your safety, for our actors' safety and to be careful not to spread this deadly virus.
So we are looking ahead to 2021 for our 'start-back-up.'   If all goes as planned, Anything Goes will be performed March 18, 19, 20, 25, 26, and 27 – evening shows on Thursdays and Fridays with matinees on Saturdays.  Your 2020 tickets will, of course, be honored at these productions.  The Crucible will be performed in October and A Christmas Story in December, 2021.  The exact dates of these productions will be announced at the beginning of next year.
We are very excited to add a Summer show to our 2021 theater season.  For the Brainerd sesquicentennial, we have hired playwright Roger Nieboer (of Baby Face fame) and local composer Don Gorham to write a humorous, musical, historical play based on the history of Paul Bunyan.  The show: Paul Bunyan: The Myth, The Legend, The Musical will be performed in the air-conditioned Tornstrom Auditorium in June of 2021.  
Again, we are thankful to you, our patrons, for your patience and understanding.  We hope that while we cannot be performing on stage at this time, you will check out our Facebook page and our updated website periodically for our "Behind the Scenes", "Looking Ahead" and "Looking Back" sections to highlight our cast, crew, facilities, as well as past and future productions at the historic Franklin Art Center.  We are looking forward to seeing you again in 2021!

Upcoming Productions for 2021
Paul Bunyan: The Myth, The Legend, The Musical
June, 2021 – at the Tornstrom Auditorium
The Crucible
Auditions: August 20 and 21, 2021
Shows: October 21, 22, 28, 29 | 2021
A Christmas Story
Auditions: October 8 and 9, 2021
Shows: December 16, 17, 18, 19 | 2021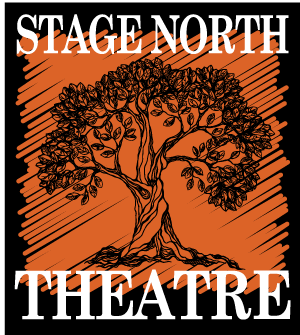 Subscribe to our mailing list